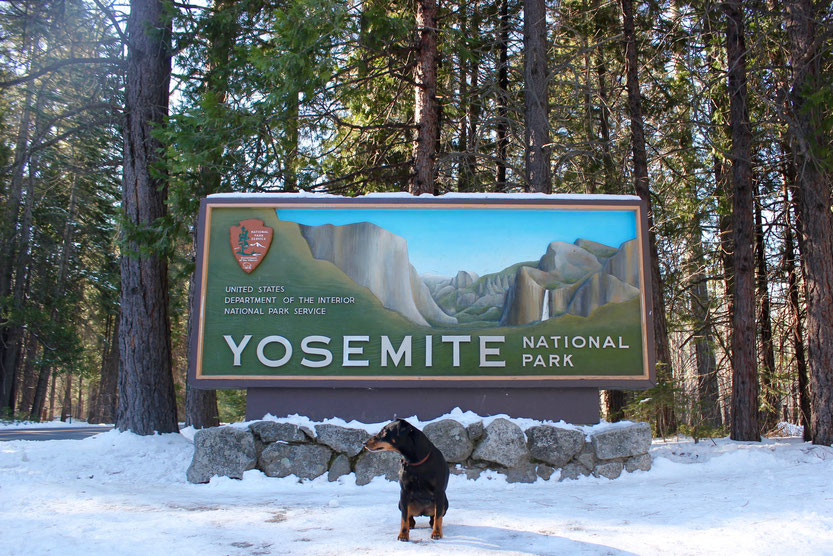 ---
The Yosemite National Park is located on the Southern tip of the Sierra Nevada in California and is one of the most popular National Parks in the USA. It's even more than that,; it's a symbol for Americans and their history in protecting Nature. It's particularly famous for its extraordinary rock formations of the so-called Half Dome and North Dome – a paradise for highly skilled climbers all over the world; its giant Sequoia trees;  rivers and waterfalls.
Nevertheless, an average of 4 Million visitors in the Yosemite Valley annually is pretty crazy and we wonder how the eco-system of the park is actually dealing with that?!? Talking with a ranger, he showed himself very worried and said it's hard to keep the balance and there's a huge need to find solutions for the high visitor numbers especially in summer time.
---
We travel in winter, which is a good thing in regards to experiencing those Nature wonders in Northwest America without being overwhelmed with a load of tourism.  All the National Parks we visit are nearly empty (except Yoesmite) and you have all the nature practically for yourself and really feel the magic of those places.  But, the price we pay is indeed, that it is still cold; sometimes freezing cold - like in the mountains of Yosemite. When driving out of the park, the roads were super icy and snowy. Tobi did a good job maneuvering "Orwell", our old motorhome up and down the snowy mountains under that conditions – that was kind of a really intense part on the road, uffff!  
---
Tobi and his Sequoia trees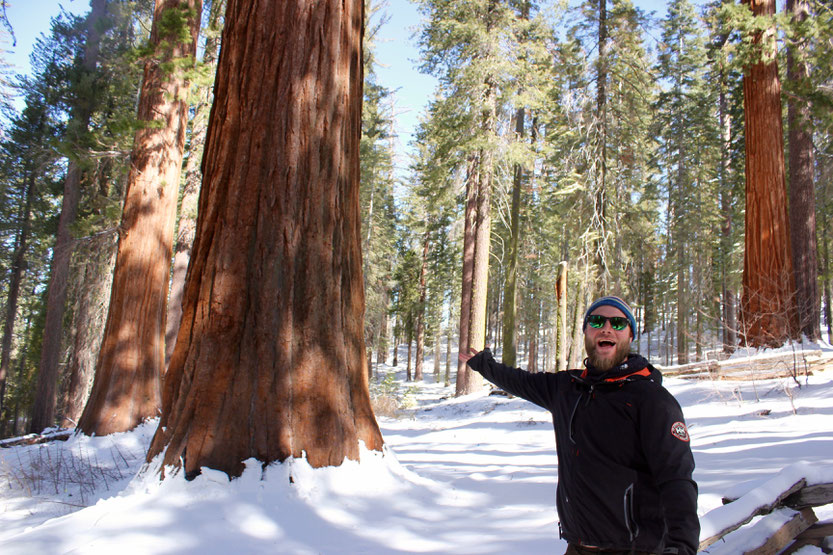 ---
---
With an old motorhome on Icy roads
Since we left Vancouver Island we were blessed with sunshine, which was the thing we REALLY needed after the greyness and fogginess on the Island in the last months. But since two days a storm is hitting the California Coast and with it comes a whole amount of rain and snow.
Thumbs up – So far Orwell carried us everywhere – even he's such an old guy  we could always rely on him, but we're by far the oldest rig that we see on the road haha! 
Nevertheless our way out of the Park was really sketchy with tons of snowfall and icy roads and we were happy we made it! 
---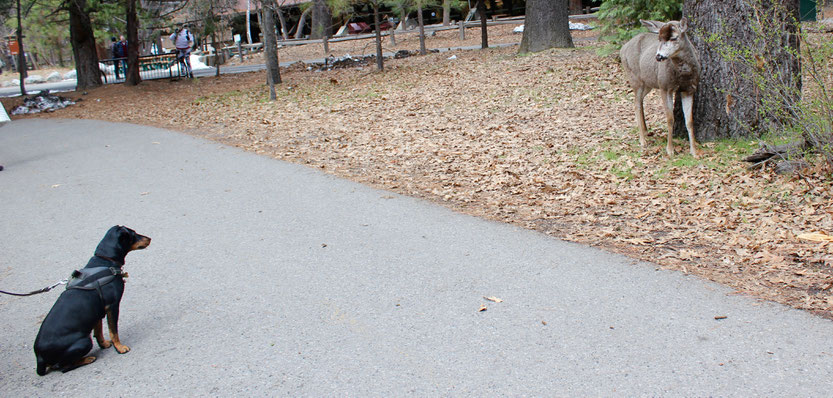 ---