thanks Happy family farm
Time on the farm went around quickly and the Good Bye last Sunday was not an easy one! The description "with a laughing and a crying eye" fits quiet well to the emotional situation that we had when we were about leaving the farm and continuing our road trip further north to Prince Rupert and from there to the island of Haida Gwaii. 
We gonna hold the time at the farm and in the Bulkley Valley in grateful remembrance. The family and their friends really got dear to our hearts. So we tried to don't make a very long procedure out of the Good Bye.
Anyways, after having left the farm already for half an hour I realized that I forgot my beloved Salewa Drinking bottle at the farm, so we had to turn around. It would have been too strange not to forget something! The second Good Bye was more easy than the first one and we were laughing together! We are all just a bit chaotic and that's maybe why we got so well along with each other! We already miss you Marlene and Paul, Aidan, Connor, Obi, Ram...we just had a fabulous time together - thanks for everything and we are looking forward to seeing you again in the future!!!
Wanna WWOOF at Happy Pig Organic Farm?
Happy Pig Organic Farm
is looking for WOOFERS from June 2016 onwards
Contact
hello@happypigorganicfarm.com
or via our contact formula
Website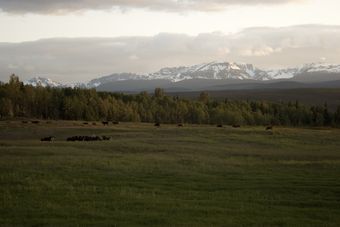 Location
Paul Murphy and Marlene Thimer
21641, Walcott Rd
Telkwa, BC V0J 2X2 
Impressions