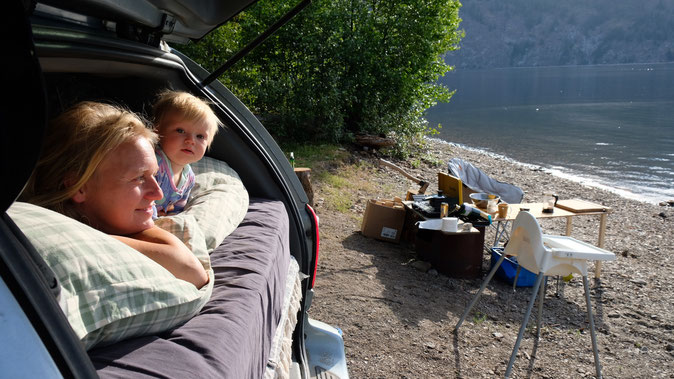 Hooray roadtrip time again! Tobi converted our Dodge van into a little camper van with a bed in the back. It is our fourth road trip through Western Canada and this time it's a very special one, because it's the first one with our little addition Zoey! Honestly, I'm having a blast on how well she is doing and how she is absorbing all of these experiences, the hikes; bathing in the lakes; hiking through forests; watching the waterfalls and rivers with a big smile on her face. 
Vanlife and being outdoors that much with baby is definitely more challenging and more exhausting, but I'm more than happy that we don't stop travelling the way we love to, just because we have Zoey now. It makes me proud that I can share all of these outdoor experiences with her, and seeing how the elements of nature help her grow in such a good way in her early stages of development. 
In the last nine days we arleady went through all different climates and landscapes that we could imagine, from freakin' hot to freakin' cold. From the oean at home, driving through mountains and wild west dessert sceneries, British Columbia offers it all...
Especially on colder days or when it is raining, when the three of us are  packed up in the really teenie tiny space of the back of the van, I ask myself why are we still doing that sh**????, aren't we too old for that already???? No, seriously, we are not!!! -It's the opposite it keeps us young and free and I love it.  We grow really close as a family and Zoey for her part is enjoying it so much, having the both of us so close around her sleeping in the van. Nevertheless, don't get me wrong - it's exhausting, too haha! 
I didn't expect I could feel any closer to my daughter, but this road trip is bonding us together even more and it's the same with her dad. 
Once again, I'm impressed with the breathtaking beautiful nature of this country, so wild and pristine, neverending landscapes that we explore on the road and on our hikes, around every corner a new surprise.
We are at Wells Gray Provincial Park at the moment and we took a Motel for the night to have a little luxury and a little break from vanlife. Last two days have been really cold and than it's tough in the van and we're enjoying a nice afternoon in bed, writing blog and watching TV, before we go on the road again tomorrow! 
PS: please don't wonder if we don't respond to messages, but we have limited WIFI and connection.
converting the van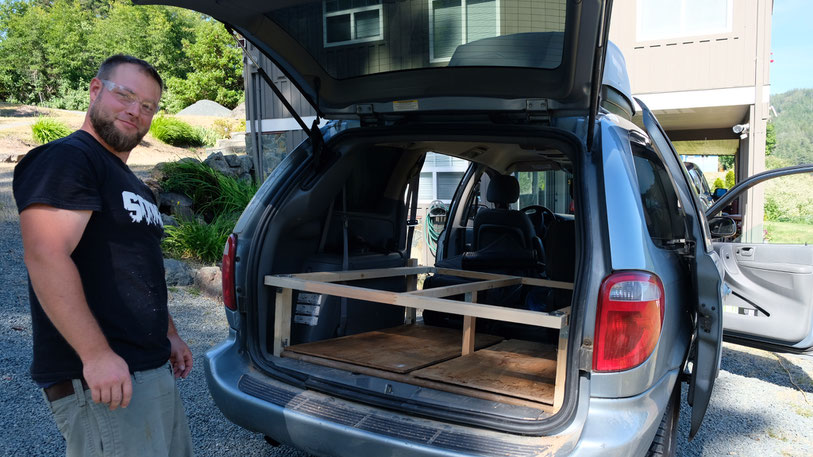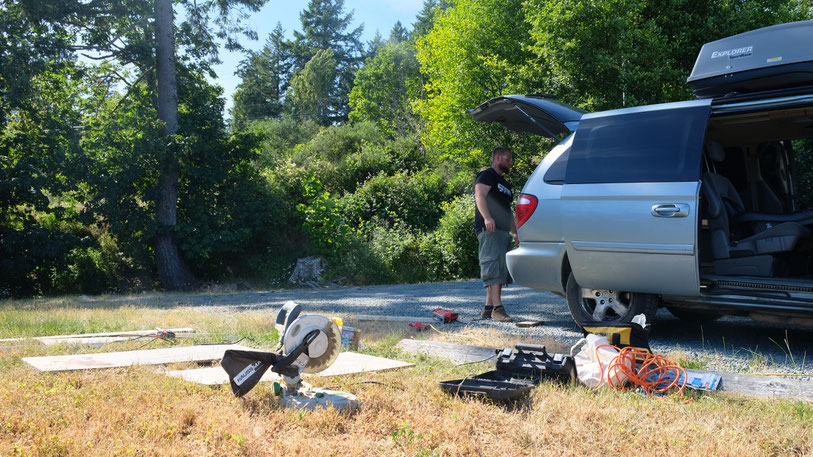 OFF WE GO FROM THE ISLAND
comfy bed with spectACTULAR VIEWS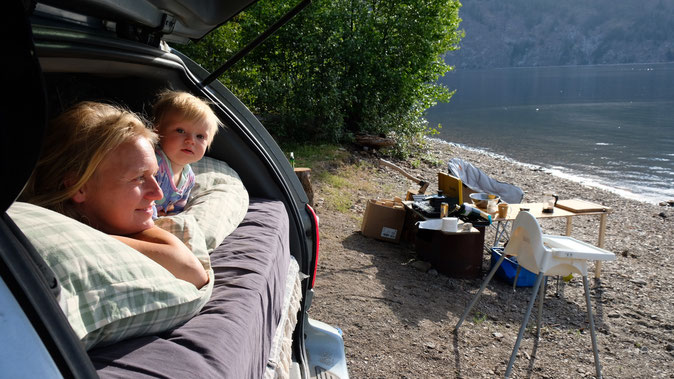 OUTDOOR KITCHEN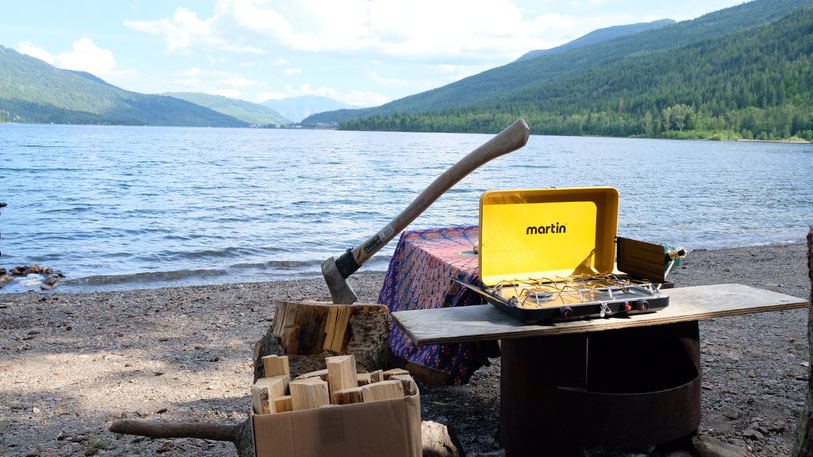 exploring the elements
SECLUDED PLACES JUST FOR US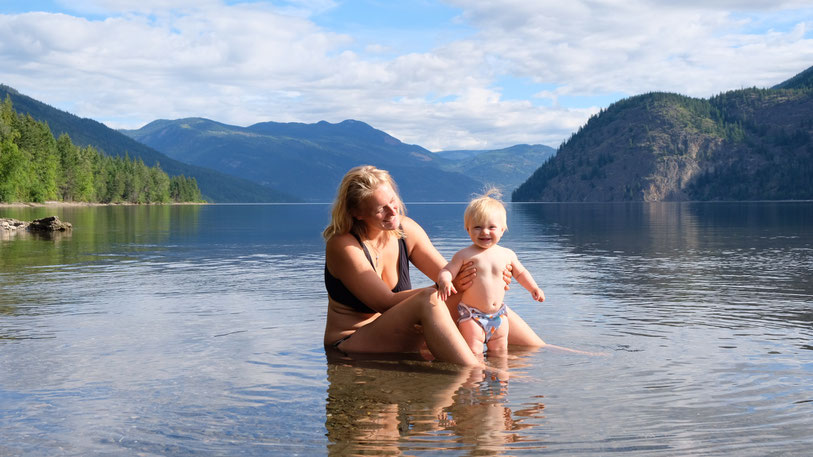 HIKING IN BEAUTIFUL BRITISH COLUMBIA
HELMCKEN FALLS - WELLS GRAY