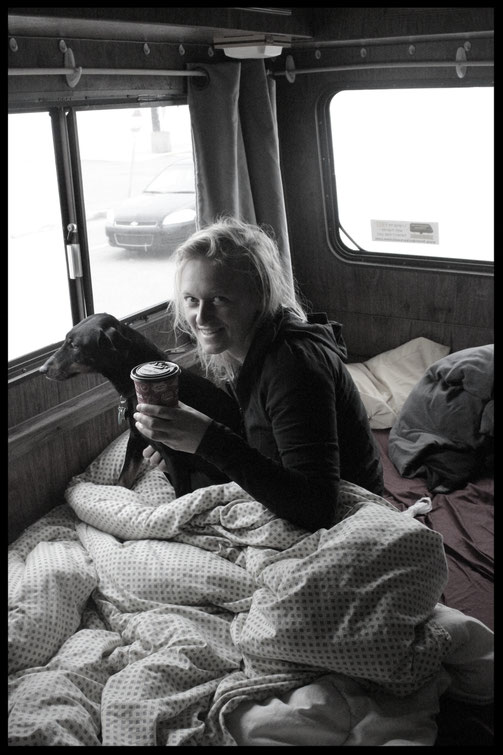 ...a trip equivalent to driving from russia to spain...
driving along the superior lake route, ontario
Ontario is actually a native Indian word from the Iroquois and means "beautiful lake". On our way through this beautiful province we discover gorgeous landscapes filled with water, water and again water. Over 250.000 lakes paint the picturesque landscape of the countryside! They are making up about a fifth of the world's fresh water.
Besides from that, Ontario is by far the most populated area of Canada with 13 million people living here.
The southern part of Ontario reminds a lot of landscapes we know from Southern Germany – only in an extended version. It's mainly cultivated farmland and forests, only difference – you'll find lakes everywhere. Nevertheless, the breath taking part starts in the northeastern part travelling through the Superior lakes region.
Leaving the city of Sudbury behind us traffic is getting less – empty highways and once in a while small towns with populations between 300 and approximately 1500 and untouched lands. We have to start watching the gas – to always fill up enough; we spot our first black bears and moose on the side of the highway. We are impressed by the lakes which appear like oceans in front of us: Simply amazing.For our dog Bella this is paradise as well. She's crazy about swimming and hunting after sticks out of the water. 
indian reserves on our way
Cree, Huron and Iroquois – all names that I've heard of and that I was fascinated to get to know a little bit more about. All over sudden on our road trip we see signs that tell us that we're driving through Native Indian reserves, but unfortunately we nearly never get in contact with Natives.Anyways, Bella is enjoying First Nations Culture a lot.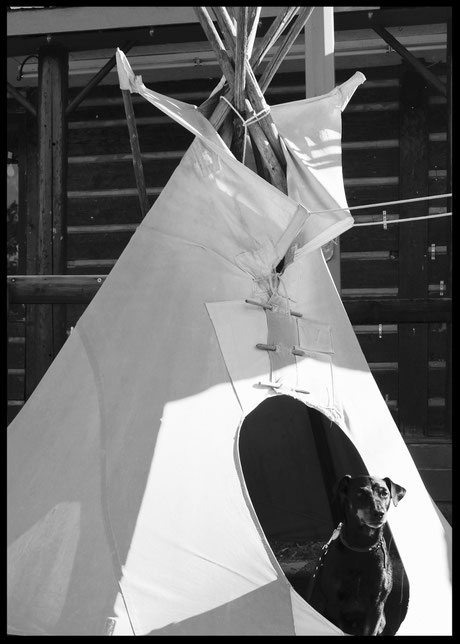 ...a stay in canada you definitely have to pay with your blood: black flies
Black Flies invasion in the early summer season is crazy in any lake region of Canada. As we're travelling through an area surrounded by lakes, we and the dog had tons of encounters with black flies and bad bites all over our body.  Sometimes you can't even leave the car, because they are everywhere just waiting to suck a hell of blood out of you!
boon dockers and wild camping with our motorhome
Our budget is low, paying for campsites is only here and there an option for us. Good that we found out about  a community called boon dockers welcome. We stay(ed) at people's private properties with our motorhome and it's incredible how much hospitality we experience and how many open hearted people we met so far. We got invited for barbecue or a cake, we received help and useful insider tips about the local areas and listened to some amazing life stories. Most of them are retired couples and we landed at some really nice spots: houses directly on the lake with boat launches, huge bush gardens, etc. It's a great way to meet new people and to save a lot of money. Sometimes we stay on  crown land where it is more less legal to stay a couple of days or at Wal Mart Parking lots. They nearly always let you stay. When there's no other choice, we stay at campsites.
traveling canada without canoe is not complete
...Our first Boon Dockers sold us a canoe for an incredibly good price and staying with our next boon docker with a boat launch on the lake we made our first little canoe trip.
a visit to the kakabeka falls provincial park
One of our last stops in Ontario is the Kakabeka Provincial Park which is home to Ontario's second largest waterfall (40m high). Here the Kaministiquia River cuts deep into the rocks to reveal 1.6 million year old fossils at the bottom of the falls.It's a really nice visit where you can hike some little trails and have a good meal at the picknick area before hitting the road again. 
the grand prairies of canada: saskatchewan and manitoba
Leaving the Superior Lake Region and Ontario behind us, we enter Manitoba where the Grand Prairies begin. For the next ca. 2000 km we drive through flat and vast land where there's nothing but agricultural  lands. An encounter with a total different Canada. In every little town or city we stop, it seems like everyone is into farming - mentality is different and we are curious about those Canadians. You can see big land machines all over the place. The sky melts with the earth here, that's why Saskatchewan is also called the "land of the living skies". It's spectacular in it's own unique way, also remembering that back in times this was the land of the bisons and buffalos. 
...Bella is having fun anyway...
ariving in the west: edmonton, alberta
After nearly a two weeks road trip we arrived at our friends' house in Edmonton. Life and living on the road is so inspiring. We love road trips and there's still so much ahead of us. For now we stay and relax in Edmonton - also known as the oil capital of Canada. We are speechless of all the friendliness and hospitality that we are receiving across the country. Canadians you rock!