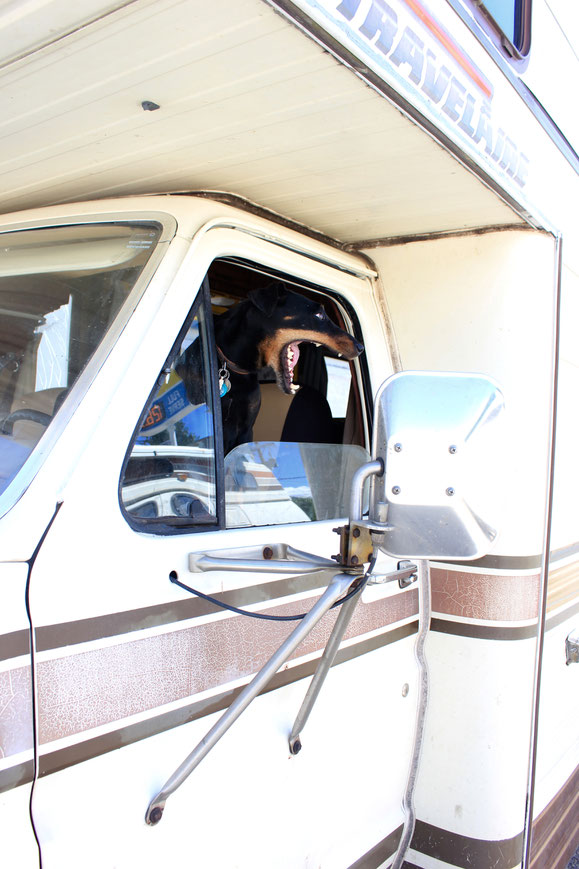 I count the steps: 5 forward – two to the side. That's it. Welcome to our little teeny tiny house. For over half a year our camper "Orwell" was our home before we moved in an apartment in the beginning of November.
Living in a motorhome is a great experience! It teaches you how very little you need to feel comfortable and happy.
It allows you to move around freely. You have your home and all your belongings always with you. How nice is that? You just stop somewhere and live there.
For Bella it was great, too: Even though we went to so many different places, she always had her safe place that never changed.
With support of some really wonderful new friends along the way, Tobi perfected our motorhome in self-sustainability. Two solar panels for electricity on the roof, a roof top garden, and a vitamix got us an extra portion of luxurious independency to stay wherever we wanted to, prepare good food and live good. Except...our salad din't like the wind on the roads. 
Also for us as a couple it was quiet an experience living together with only this little room available. We did pretty good, even though sometimes we wanted to kill each other jajajaja.
Especially when guests were in, it became really cozy. That happened for example not too long ago when Dan and Kelly, our beloved Kiwie and Aussie mates, stayed with us for some days. We transformed the back of our van into a guest bedroom for them and hung out in the camper together. Oh man, with the rain we had in that week, it got reeeaaaaally cozy in there.
We lived together with Dan in the community in Toronto. The funny thing is that the three of us crossed the American continent from East to West on the road. Only little difference is that Daniel did that on a bicycle  and we in a motorhome hahaha! Good Job Daniel - We still love you for that! 
Nevertheless, with the beginning of winter it's not that fun anymore in the camper. All the moisture uffff... We are so happy that we found an apartment with wonderful ocean views in exactly the area where we wanted to live to take a winter break from motorhome living.
It felt so weird having so much space at first. Sitting on our couch in our new living room, we were wondering what we shall do with all that room? A big bathroom with a bath tub – what??? Another guest bathroom, a dish washer? And even a  walk-in wardrobe? That's kind of a culture shock – but we do appreciate it a lot! It feels great! 
Bella and I say: THANKS Orwell and Tobi!!! You got us safely through the whole country. Thanks to all you friends along the way that helped us when we needed it, invited us into your lives and let us stay on your properties - once again we had such a blast with the hospitality of Canadians..wow...
---
buying our motorhome from these nice folks in ontario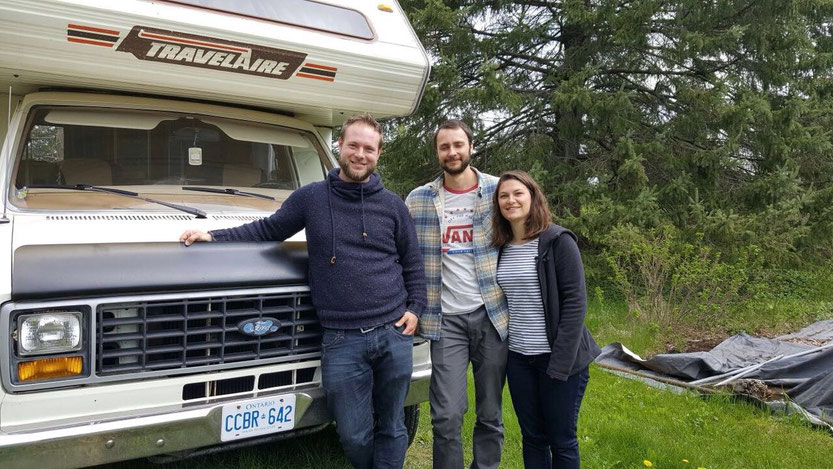 getting it ready for the crossing of Canada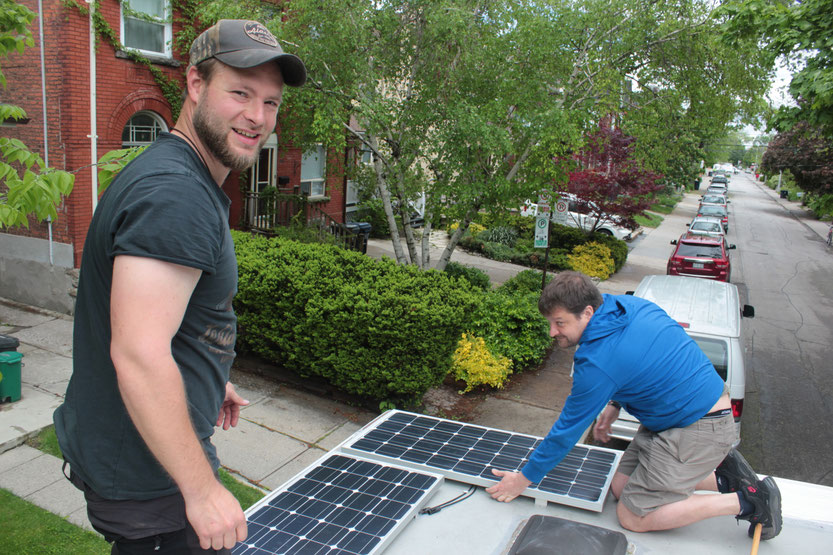 ---
absolutely necessary in canada: a canoe!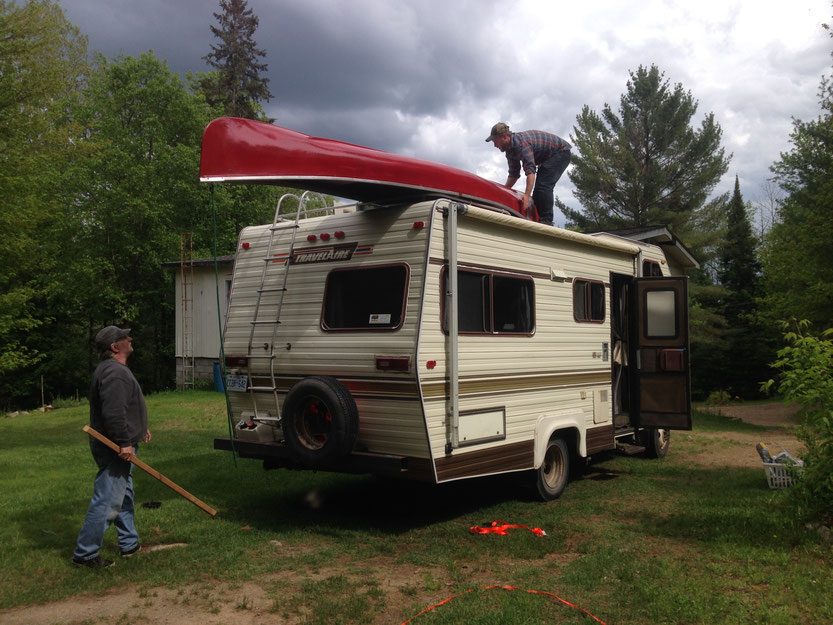 ---
cozy home sweet home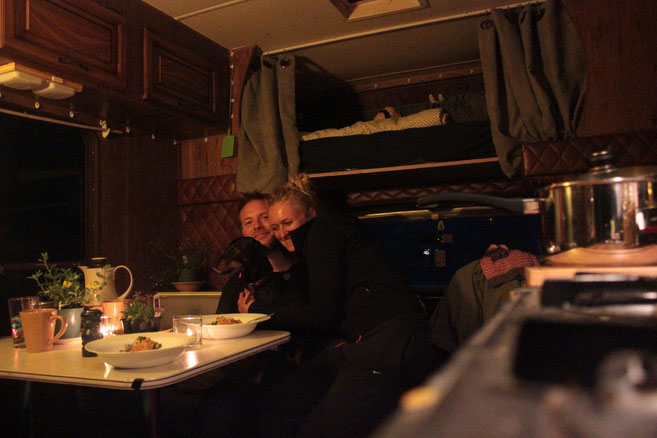 ---
...especially with more than two people...
---
our lovely Bella always curious on the road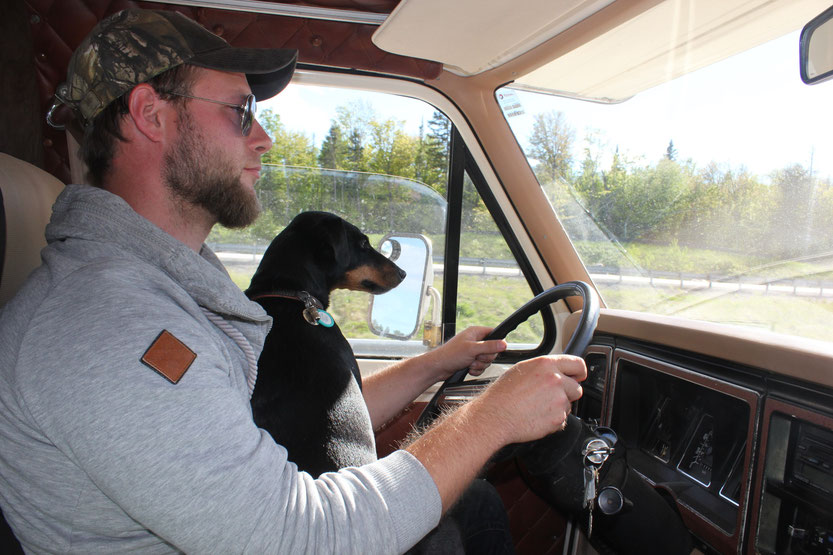 ---
blown off tires not to be missed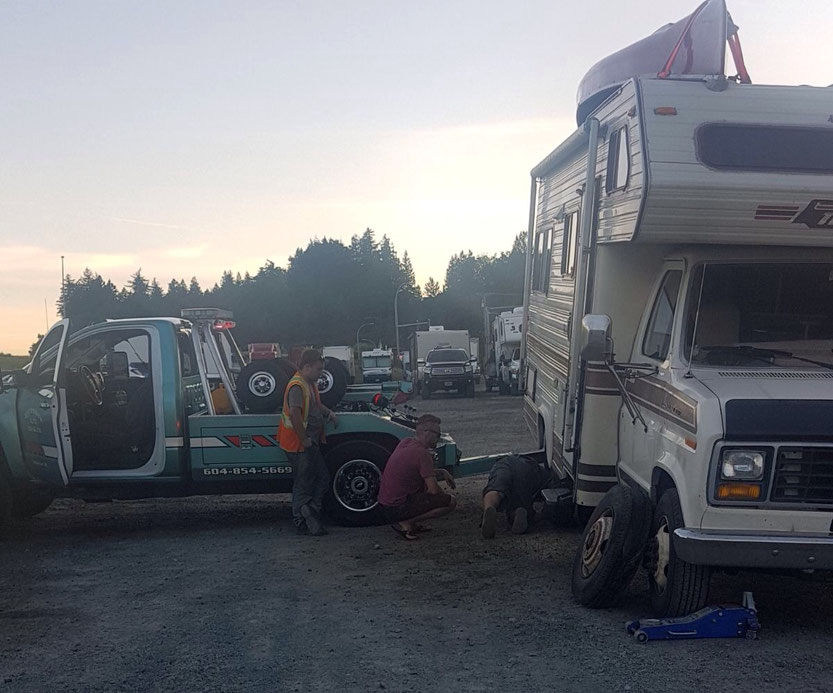 stopping at any random places and just live the moment...